Ontario
The Quest of Authenticity
HUMANITY AND AUTHENTICITY
A wine promotional agency established in Quebec in 1997, Le Maître de Chai represents more than 200 wineries, serving both the Quebec and Ontario markets since 2015.
Over the past two decades, we have put together an enviable portfolio of world-class wineries and winemakers who are considered the elite in their respective regions.
To our clients, be it individual wine lovers or restaurants, we are proud to offer truly exceptional wines. To the wineries we represent, we take equal pride in our ability to communicate their stories. Wether these wine are sold on private ordering, directly through the LCBO stores, or both, we will find the ideal route to bring these wines to market.
To excel in this business, one must have, before anything else, a passion for not only wine, but also the people who are behind every bottle. It's these enduring personal relationships we cultivate with our winemakers, restaurateurs and individual clients that is the ultimate reward.– Francis Martin, owner of Le Maitre de Chai
Our story began at the end of the 1980's, when Gilles Martin and Josée Levert, founders of Le Maitre de Chai, traveled all over France searching for wines to stock their personal cellar. Along the way, they discovered not only great wines, but met truly memorable winemakers. Wether or not they realized it at the time, they were laying the foundation of not only a wine agency, but a philosophy of how to run a wine agency. We operate on the same principle today- that wine is ultimately about people.
Among the pioneers of selling wines on private import in Quebec, Gilles and Josée carefully expanded their portfolio by knocking on the doors of the world's most respected wineries, adding one new client at a time. This passion for wine and desire to represent only the best was passed on their son Francis, who has been running Le Maitre de Chai since 2010.
Le Maitre de Chai is one of the most respected wine agencies in Quebec, and now we have set up shop in Ontario. But as we have grown over the years, we have never wavered from our founding principle: to seek out authentic and exceptional wines at all price levels and to transmit the passion and stories of those who make them.
Producers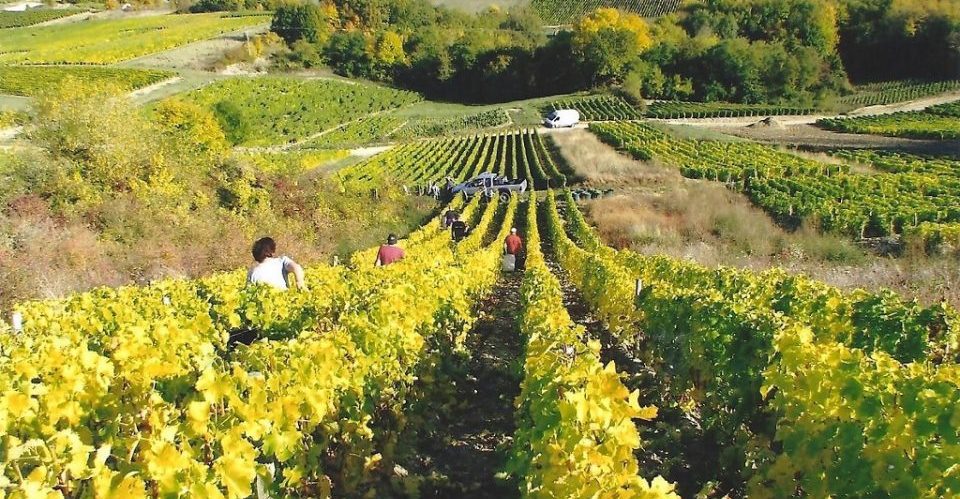 Domaine François Cotat
Loire, France
One must distinguish between François Cotat and Pascal Cotat, who are cousins. The Cotat name was raised to mythical levels by Paul Cotat, Francois' father. Paul loved very ripe grapes, and in hot vintages, he proudly made sought-after cuvées of semi-dry whites. François also harvests his grapes at high levels of ripeness. The soil in the town of Chavignol is composed of Kimmeridgian limestone which, as in Chablis, bestows longevity upon the wines. The strong identity of François Cotat's wines is due as much to the glorious terroir itself as to the domaine's patient manual harvesting. The domaine also knows a thing or two about pressurage and élevage. To discover the full potential of these mythical wines requires keeping a few bottles of Grande Côte, Culs de Beaujeu or Monts Damnés in the cellar for about twenty years.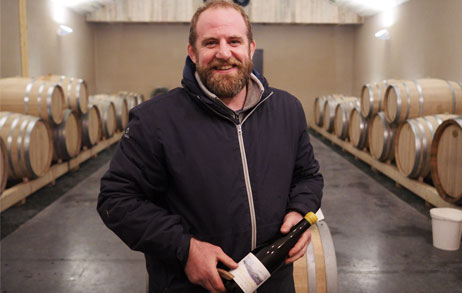 Domaine Thibaud Boudignon
Loire, France
In just 10 years, Thibaud Boudignon is making waves not just in the Loire Valley but across France for singular expressions of Chenin Blanc from Savennières. Originally from Bordeaux, Thibaud studied viticulture and winemaking in Beaune, alongside the likes of David Croix and others. Following his studies, he began making wine under his own name from a mere 3.5 hectares of vines in Anjou and Savennières. The majority of vines were planted in the 1990s, with new parcels being established via selection massale with cuttings from Domaine Huet, François Chidaine and Clos Rougeard. He is working biodynamically in the vineyard, with a very meticulous and precise approach in the cellar. The wines combine finesse and richness, with great purity and persistence. Thibaud's accomplishments in the vineyard and cellar have garnered much praise and his wines are found on 30 of the 33 3-Michelin star restaurants in France - a remarkable accomplishment for such a new domaine.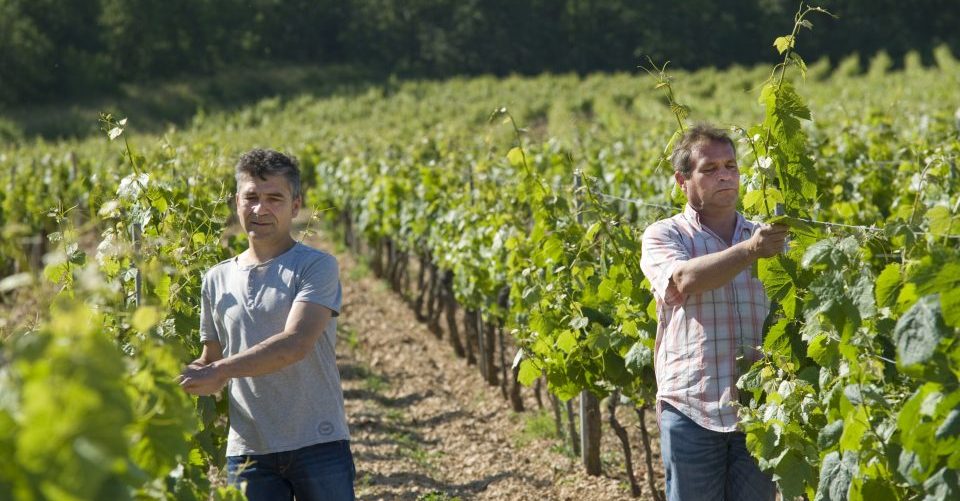 Château du Cèdre
Sud-Ouest, France
Any delegation of Cahors winemakers invited to the imaginary opening ceremony of the Wine Olympics would certainly include the brothers Pascal and Jean-Marc Verhaeghe as flag bearers of the appellation. These are elite winemakers and ambassadors of both their region and the malbec grape. To put it succinctly, Château du Cèdre is the reference in Cahors.Jean-Marc is more active among the vines and while Pascal plays a bigger role on the winemaking and commerce end of things. With their domaine-owned land, they produce three Cahors wines, all of which are specialties at the SAQ. The cuvée Château du Cèdre (formerly called "Prestige") attempts to mellow the inherent angularity of most malbecs, without compromising the robust typicity of Cahors wines. Their cuvées Le Cedre' and GC come from the finest terroirs in the appellation, soils with a similar composition to Burgundy, mainly limestone scree...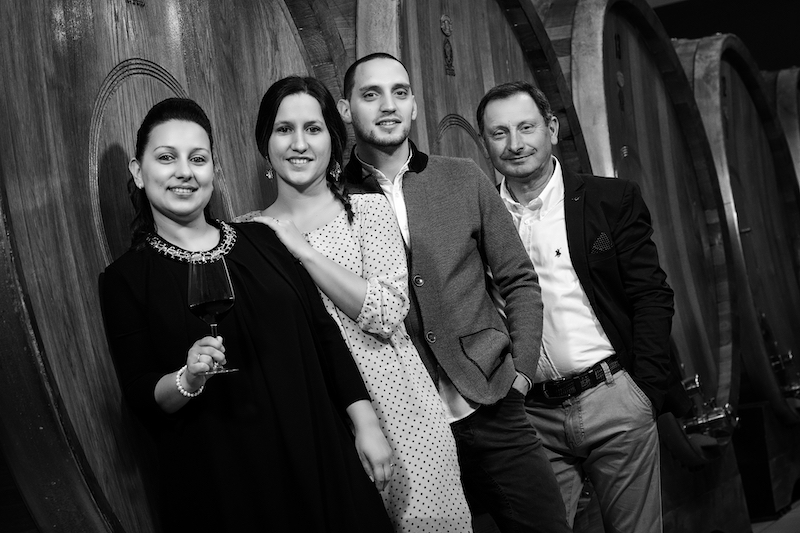 Franco Pacenti
Tuscany, Italy
The Pacenti family can trace its Tuscan roots back to the 13th century. Today, the third generation is working alongside Franco Pacenti to run the estate. They have 10 hectares of certified organic vineyards in the township of Canalicchio in the northeast part of the region sitting at 300m above sea level. The cool microclimate and clay soils help give the wines impeccable freshness, elegance and balance. Franco Pacenti is also one of the 25 founding wineries of the Brunello di Montalicino DOCG that was established in 1967.
Sandro Fay
Lombardia, Italy
Established in 1971 in the village of San Giacomo di Teglio in Valtellina in the north part of Lombardy, today the estate covers 14 hectares in the sub-zone of Valgella in the eastern part of Valtellina. The region of Valtellina is know for high-altitude, alpine expressions of Nebbiolo, which is known locally as Chiavennasca. The Fay vineyards sit between 300 and 900m above sea level on steep hillside slopes on mostly silty-sandy soils. Today, Sandro's daughter Elena and son Marco have joined the estate, and in a short period of time, the wines of Sandro Fay have become standouts in the appellation.